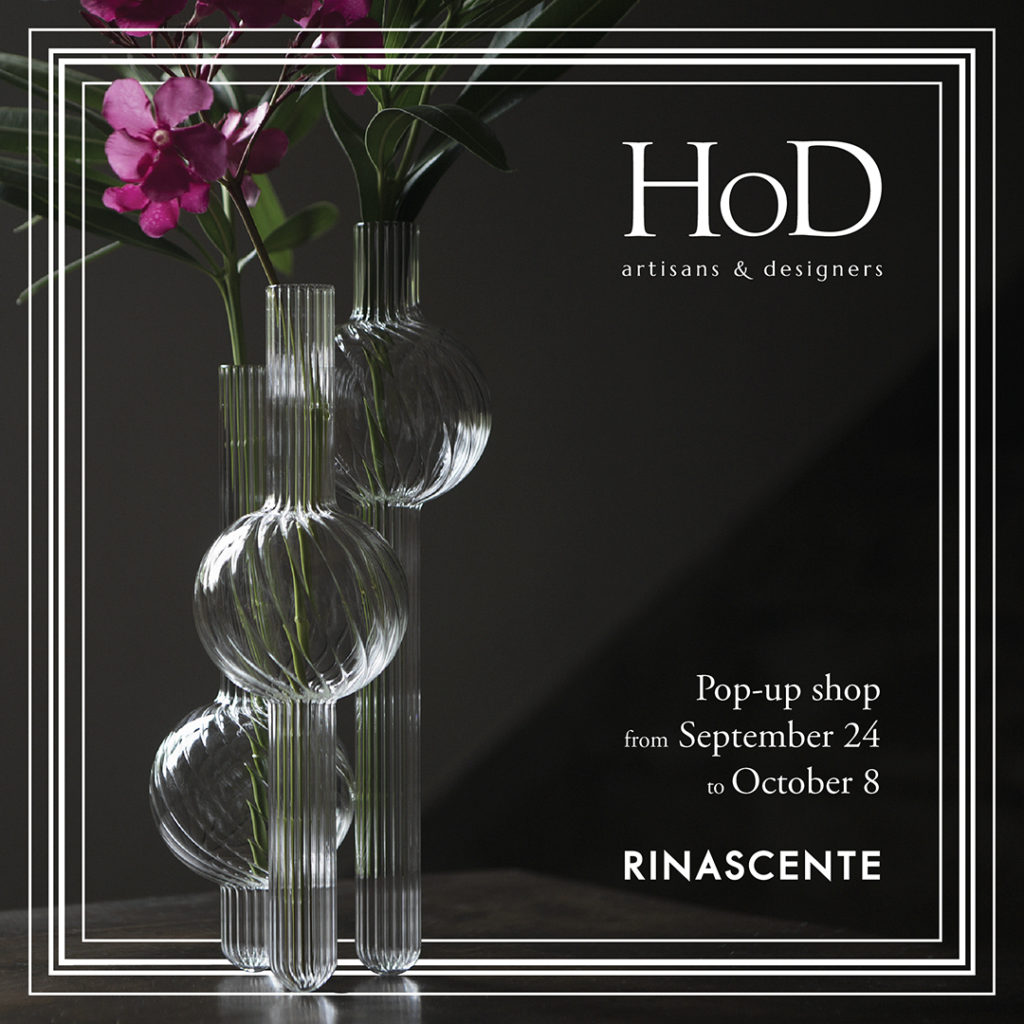 17 Sep

Pop-up shop HoD – Rinascente Milano

Posted at 11:46h

in Uncategorized

Dal 24 Settembre all'8 Ottobre saremo in Rinascente a Milano, nel corner temporaneo HoD al piano -1, Design Supermarket. Venite a trovarci per toccare con mano i nostri prodotti…e scoprire una novità!

24 Settembre – 8 Ottobre, dalle 9:30 alle 22:00

!!!SAVE THE DATE!!!

Sabato 28 Settembre, alle ore 18:00

"Come nasce un prodotto Hands on Design"

'Sovrappensiero Design Studio' in conversazione con l'artigiano Lorenzo Franceschinis.
---
From September 24th to October 8th we will be in Rinascente Milan, in the HoD temporary corner on the -1 floor, Design Supermarket. Come and visit us to touch and feel our products…and discover something new!
September 24 – October 8, from 9.30 to 22.00
!!!SAVE THE DATE!!!
Saturday 28 September, 18.00
"How an Hands on Design product born"
'Sovrappensiero Design Studio' in conversation with the artisan Lorenzo Franceschinis.
---
Hands on Design – Pop up shop ミラノ
9月24日から10月8日、ミラノのリナシェンテ 地下一階 " Design Supermarket"に
Hands no DesignのPop Upショップコーナーがオープンします。
HoDの商品を実際に手にとってご覧いただけるこの機会に、ぜひお立ち寄りください。
期間 : 9月24日〜10月8日 9時半〜22時
場所 : リナシェンテ Duomo 地下一階 Design Supermarket
イベント : 9月28日(土) 18時 「Hands on Design の商品 誕生の秘密」
デザイナー Sovrapensieroと木工クラフトマン Lorenzo Franceschinisのトークショー
La Rinascente Milano
Piazza Duomo
20121 – MILANO
https://www.rinascente.it