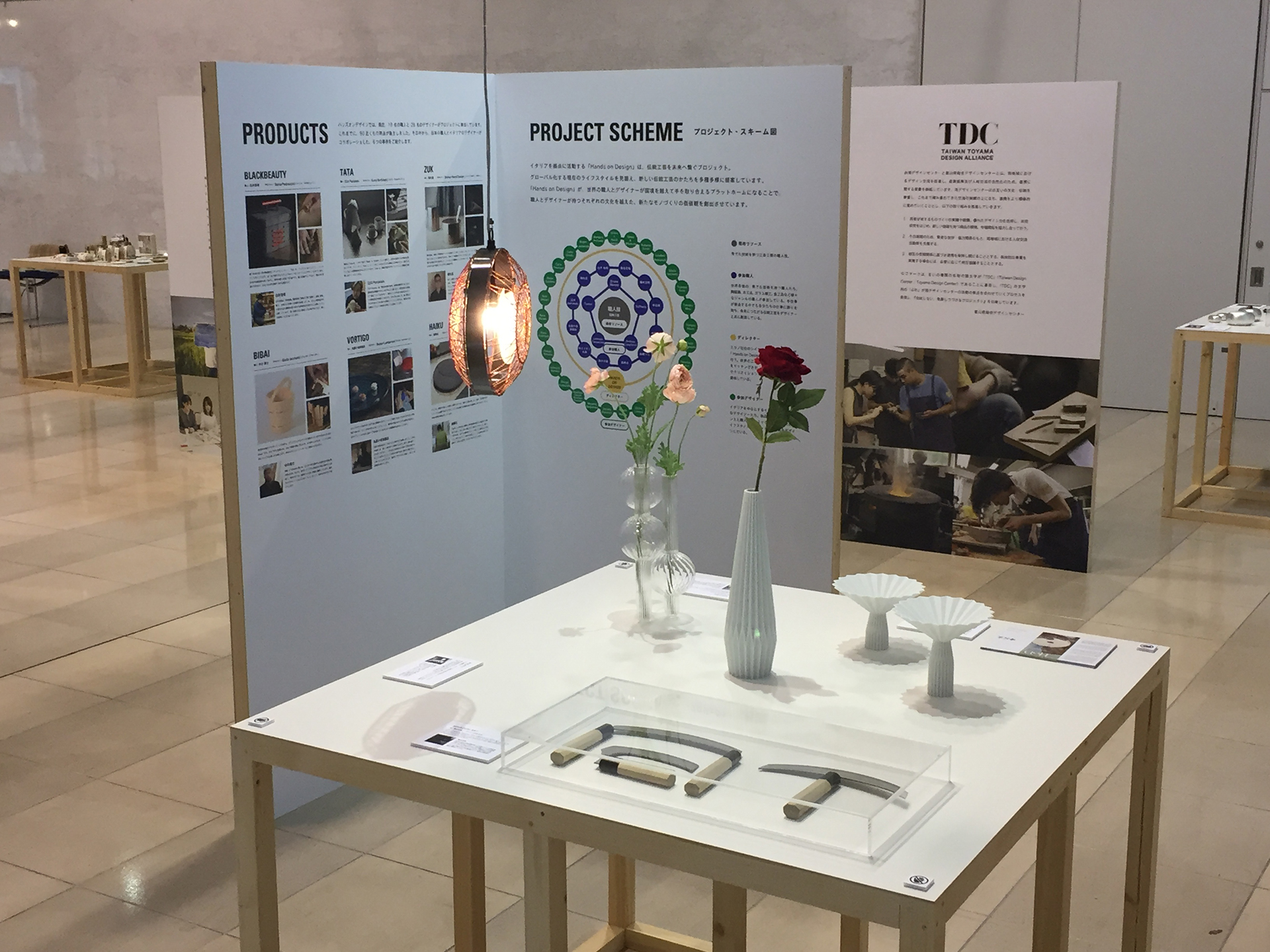 20 Nov

HoD al Toyama Design Wave

Posted at 12:09h

in Uncategorized

Toyama Design Wave, è un 'design centre' situato in una zona al centro nord del Giappone, nato per comunicare i nuovi movimenti del design.
Il 13 Novembre, è stata inaugurata una nuova mostra dal titolo "New scheme design" che ci vede coinvolti come una delle aziende espositrici.
Oltre ad una selezione di prodotti, è illustrato il nostro processo di collegamento tra artigianato e design internazionale, con base a Milano.

Toyama Industrial Advancement Center
1F exhibition space
13 – 26 Novembre, 2017
9:00 – 17:00
https://dw.toyamadesign.jp/

---
冨山から新しいデザインの流れを発信している富山デザインウェーブ https://dw.toyamadesign.jp/
13日から開催された企画展「新しいスキームデザイン展」で、Hands on Designの取り組みをご紹介頂いています。
イタリア/ミラノをベースに、伝統工芸とデザインを結んできた私たちのプロジェクトを商品と共に展示していただいています。
お近くにお越しの際は、ぜひお寄りください。
【開催概要】
会期 : 11月13日(月)-11月26日(日)
時間 : 9:00-17:00
場所 : 富山県産業高度化センター1F展示室
公式サイト : https://dw.toyamadesign.jp
---
Toyama Design Wave is a design center located in north-centre of Japan, born to communicate new design movements.
On November 13 was inaugurated a new exhibition titled "New scheme design", which involved us as one of the exhibiting companies.
In addition to a selection of products, it's illustrated our connection process between international artisans and designers, based in Milan.
Toyama Industrial Advancement Center
1F exhibition space
13 – 26 November, 2017
9:00 – 17:00
https://dw.toyamadesign.jp/